Help & Frequently Asked Questions
Campus Gifts prides itself on providing exceptional customer service online, just as we do in our stores. You can find helpful and useful information on these pages, and you can always take a look at what other customers have said about us on our Customer Comments page.
We have provided some information below to answer questions often asked by our customers, and we hope you will find this useful. If, however, you have any further questions, please just call our helpful Customer Service team on 01494 790424 or email us at [email protected].
Q: Can I add to an order already placed?
If you have placed an order online but would like to add additional items this might be possible providing your order hasn't already been processed for dispatch. Please contact our customer service team at [email protected] or 01494 790424 with your existing order number and we will be able to look into this for you. If your order has not yet been processed, and the additional item(s) is in stock we can take payment for this and add it to your order.
If your order has already been processed ready for dispatch we would need to ask you to place a separate order.
Q: Is it secure for me to place an order online using my card details?
Yes it is extremely safe for you to place an order online with Temptation Gifts and your credit/debit card details will always be completely safe and secure.
The payment pages we use are completely secure and are hosted by Opayo, who are our industry-leading Payment Service Provider. They use TLS (SSL) technology, (which is an industry standard "secure sockets layer" and displays the "Gold Padlock" in your browser window). This technology allows for the encryption of confidential information such as your credit card details. Any information that you enter into the computer which is then passed to their website is secure, which means that in the unlikely event of the information being intercepted by someone else, it cannot be read.
Did you know? Surveys suggest that when paying your bill by credit card in a restaurant the risk of credit card fraud is 100 times greater than shopping on the internet. The encryption technology used by most sites virtually eliminates fraud on the internet.
Q: Can I cancel an order?
If after placing an order you would like to cancel all, or part of it, please contact our customer service team at [email protected] or 01494 790424. Providing your order hasn't been processed for dispatch, we will do everything possible to cancel and refund your order.
If your order has already been dispatched you can send the goods back to us at your expense. Please ensure the goods are securely packaged and the order number, and reason for return is included. A refund of the value of the goods will be processed within 5 days of receipt however it can take 1-5 working days for refunds to appear in your account.
Q: Can an item be reserved?
Unfortunately we are unable to reserve items for customers. If an item is showing as temporarily out of stock please contact our customer service team at [email protected] or 01494 790424 and they will be able to give you further information on when we might have the item back in stock.
Q: What if I receive a damaged or broken item?
Our fulfilment department are fully trained to the highest standard and we always ensure that plenty of packaging is used to avoid breakages and protect the products. Unfortunately there may be a very rare occasion when an item is damaged or broken upon receipt. If you receive an item that is not satisfactory please contact our customer service team at [email protected] or 01494 790424 with your order details and we will do everything possible to resolve the matter. We may ask that photographs of the damaged or broken item be emailed to us to avoid the item having to be sent back to us.
Q: Do you Gift Wrap items?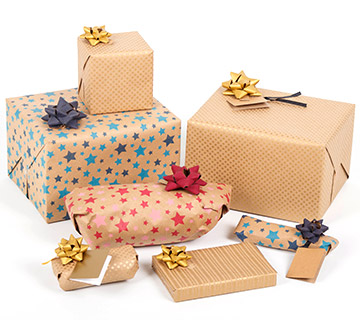 Yes we do! Before adding an item to your basket you will see a small box where you can select to have an item gift wrapped at a cost of £2.99. The item will be beautifully wrapped and decorated with recycled gift wrapping paper and a paper bow. If you would like to add a personal message to the recipient of the gift please write this in the 'Giftwrap Message' section at the checkout point and a handwritten gift tag with the message will be attached to the gift.
Wholesales Enquiries
We are strictly retailers, not wholesalers or distributors, so we do not have, nor can we meet, trade prices. Almost all of our products can be sourced at the domestic trade fairs which our buying team attend throughout the year, however if you would like to use campusgifts.co.uk as an easy and convenient way of sourcing and testing new products, please do so. We hold everything in stock, we have very speedy delivery, and shipping is free if you spend over £50 within the UK. We are unable to offer extra discounts off what are in all cases extremely competitive online prices.
Bulk Purchase
If you would like to purchase a large quantity of a particular item of stock this is almost always possible with only a small delay. Please contact our customer service team on 01494 790424 or email [email protected] to discuss the items that you require. We will then find out as quickly as possible if we can fulfil the order and how long it might take.