Return to Previous Page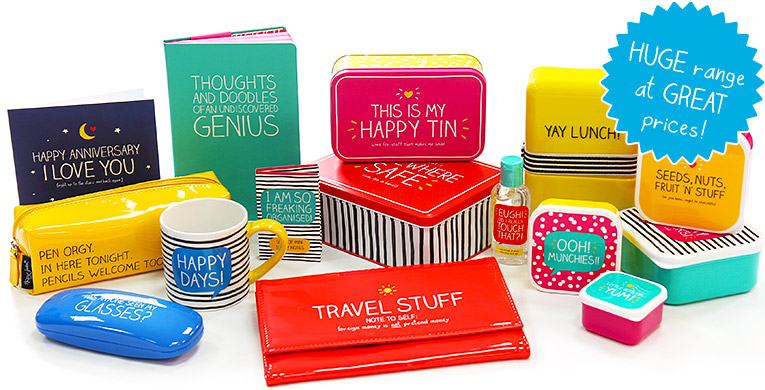 Browse Happy Jackson by product type:
A Bit About Happy Jackson
Happy Jackson is the result of a creative partnership between poet and artist Giles Andreae and designer Heather Flynn. Beginning with a simple sketch of a curious little pug dog as their logo, the idea soon transformed into a broad collection of bold colours, playful patterns and fun, uplifting remarks designed to make everyone smile.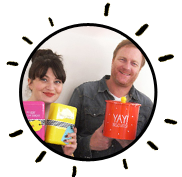 Happy Jackson can now be found on a wide range of products here at Campus Gifts! Choose from bright homewares, storage tins and stationery to uplifting greeting cards and colourful gift boxes that are certain to put a smile on your face and a spring in your step.
Happy Jackson… it's a beautiful thing!
Watch our Happy Jackson video!