Return to Previous Page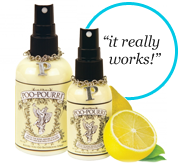 There's nothing worse than a smelly bathroom. Especially when you're the guilty one inside, frantically trying to mask the odours before someone catches wind of what's just happened. If only there was a way to live a life free from bathroom shame ...well now there is! With Poo-Pourri, the before-you-go toilet spray, you can leave the toilet smelling better than you found it!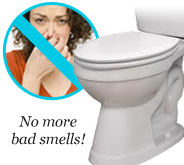 With a bottle of Poo-Pourri in your bag, you can forever be free from awkwardness and social embarrassment, whether at work, at a partner's house, at a party or any number of other situations where you've just got to go! Poo-Pourri provides a classy, sassy and ultra effective solution to a problem faced by millions on a daily basis, and it really works! (yes, even for men!)
There are no products matching the selection.