Return to Previous Page


Poet, artist, philosopher and interesting fellow, we love Edward Monkton here at CampusGifts! And he loves us too: so much so that he officially recommends CampusGifts on his own website as the place to buy all things Monkton!
Edward Monkton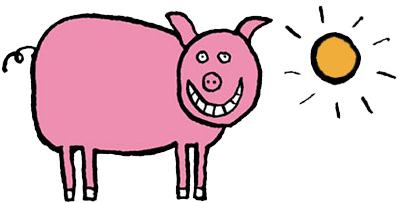 From humble beginnings on a few greetings cards, Edward Monkton designs can now be found on everything from mugs and keyrings to phone charms, kitchenware and even a toilet brush!
Created by Giles Andreae, Edward Monkton is one of those peculiarly lovable characters who is instantly recognisable, despite the fact that Monkton himself doesn't often appear on the designs. Instead, we are treated to his Interesting Thoughts that meander between the whimsical, the truthful, and the outright hilarious.
His creations include the Penguin of Death, the Pig of Happiness, the Teapot of Destiny, and too many other awesome creations to mention here. The distinctive illustrations are always accompanied by a funny thought or poem, so even though the picture may say a thousand words, he's giving you a few extra ones for free!