For the first time in about a month, I find myself with a miniscule amount of free time, and hence it came to pass that I finally get round to writing this latest blog post. Hurrah!
As you can probably imagine, everyone here at Campus has been working tirelessly over the last few weeks as we've migrated to a new site, sexier and more exciting than ever before. When the button was finally pushed which meant that by typing www.campusgifts.co.uk you'd come to this very site, we pumped out Kool & the Gang's 'Celebration', just because we could.
Another of our celebrations took a far more edible form. The system we're now using is called Magento (or Magneto as I insist on calling it in honour of Sir Ian McKellen), and so some magenta coloured cupcakes were baked by Alex in order to spread some happiness. Even though the cakes were vegan, they still tasted very nice indeed – who'd have thought?!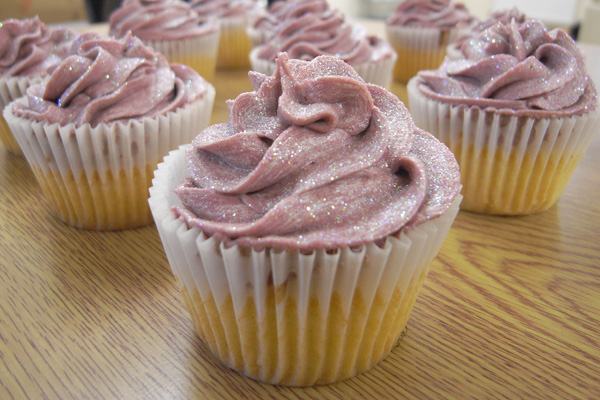 Stomachs now full and spirits raised, we ploughed on through more bits and bobs associated with the new website, including days locked away in the photo studio photographing Christmas goodies. In the midst of all the festive glitter and decorations, however, another important event occurred: Halloween.
Even though we tend not to sell any Halloween-specific items on Campus, that's no reason not to get into the spirit of things! One afternoon, our office became suddenly adorned with giant creepy crawlies and the more enthusiastic among us (myself included) donned fancy dress. I embodied the image and spirit of one of my all-time heroes, Mr Charlie Chaplin, whereas Alex was less definable: she had a gushing wound on her forehead (complete with fake blood) and even went to the effort of putting red contacts in. Thankfully I'm sat closest to the exit, meaning if some insatiable bloodlust took over, I could be first out the door. (This only happened twice.)
But now we're into November, and once Bonfire Night has passed, Christmas really is the next big thing. It's supposed to be quite good. I'll let you know.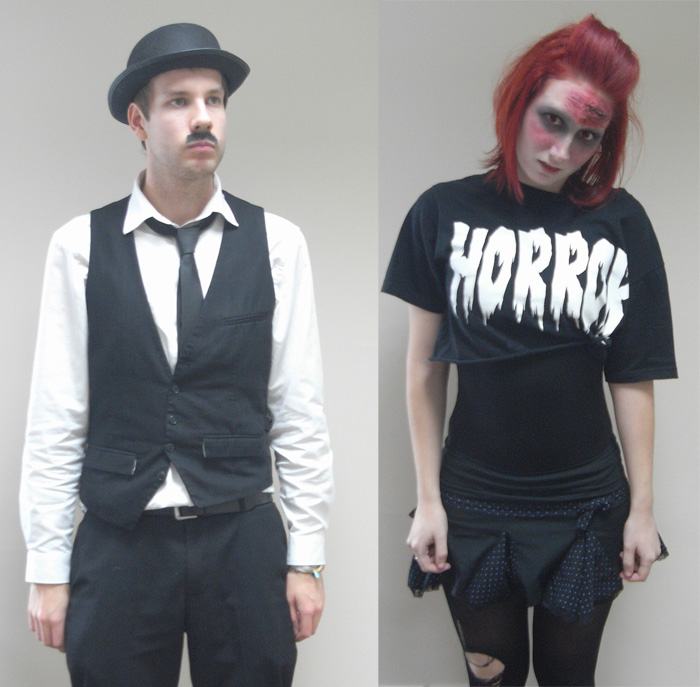 Tom as Charlie Chaplin and Alex as Something Scary.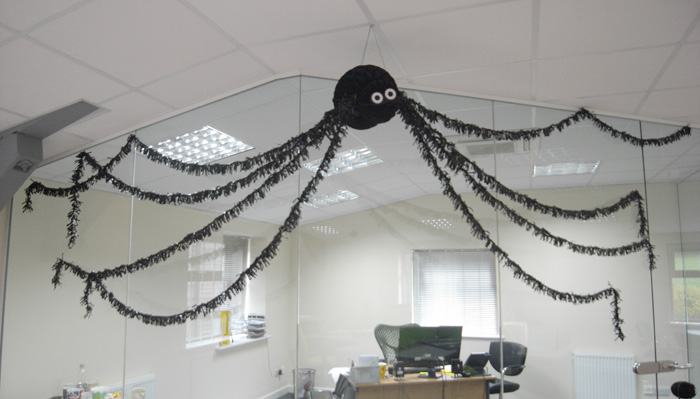 A spider invades the office.