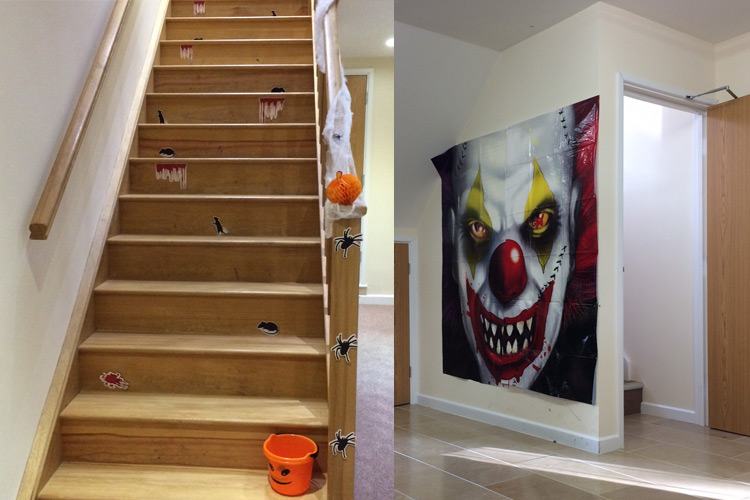 Halloween is just getting underway - and this is what the party looks, like right here at CampusGifts Headquarters!
We've turned the offices into our worst nightmares, complete with some of our creepiest décor. We put our favourite Halloween decorating kit to work on both the inside and the outside of the building for maximum scare factor – our meeting room even got a makeover (I hope nobody has any meetings today… oops!)
We've also had a pretty good costume turnout this year – although some of my colleagues need a little push to get into the Halloween spirit… but they got there eventually, right guys?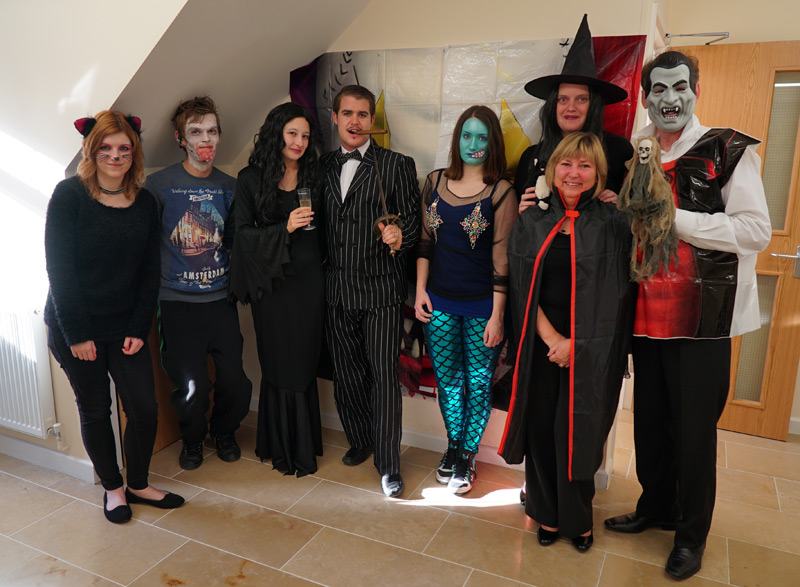 We had all sorts of characters today, including A Black Cat, Morticia & Gomez Addams, some witches, some zombies...
Christian and Lisa looks incredible as Gomez & Morticia Addams, right? And that's myself as an undead Mermaid - pretty proud of that.
Here's Gomez trying his hand at some table tennis - possibly in violation of some health and safety laws...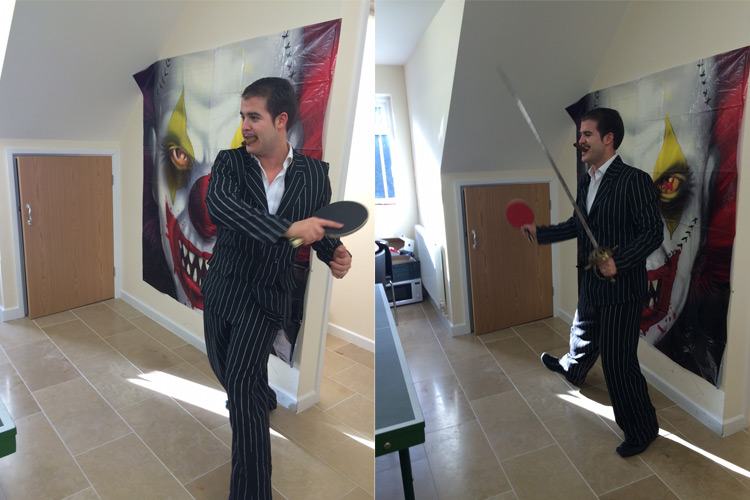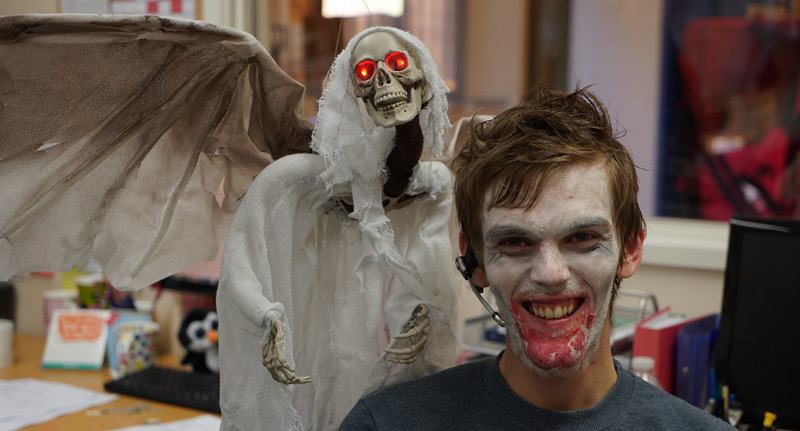 We'd have loved to have gone trick-or-treating in our costumes, but alas, there is work to be done!
Not only are there some fabulous costumes, but Halloween would be painfully incomplete without a huge amount of sugary treats (and these are all homemade, too!)
We've got gingerbread zombies and eyeball cake pops... but they won't last long! (Don't be jel, you can have some too)
Ghost Story: Did you know we have a resident ghost in our warehouse?
She goes by the name Margaret and has caused a few spooky goings-on over the past few years…
She first made herself known about 3 ½ years ago, and was named 'Margaret' by our then- Stock Controller, Liam.

She loved to 'play' with the Disaster Design handbags by throwing them off the shelf, either when our fulfilment staff were working, or during the night… and as the doors were opened, our staff would come in to find random piles of handbags on the floor in the morning. However, she hasn't found the Disaster bags since we've moved them – Muahaha!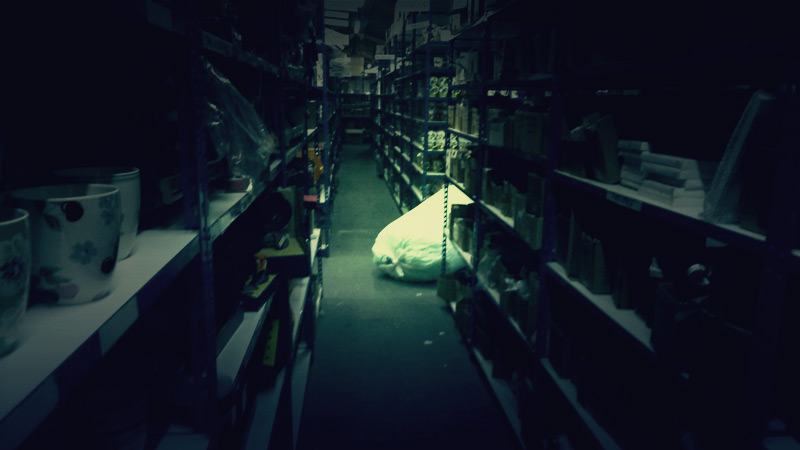 Sometime during Christmas 2011, our Fulfilment & Distribution Manager was talking to a colleague in the warehouse, when Margaret launched a Waldo Pancake coffee tin off its shelf (which was against the wall, about 6 feet away from them)! It flew past the two members of staff, narrowly missing them. Both members of staff were stunned!
Earlier this Summer, Margaret 'threw' 4 Cath Kidston mugs off a shelf… there was no-one around that aisle, nor had the stock been topped up to a point that they could have fallen. The same Summer, our Customer service manager was on her own when a Bright Side Tin was thrown off a shelf onto the floor behind her - this product hadn't moved for weeks!
When everyone's gone home, or at the weekend when it's quiet, you can clearly hear footsteps up and down the warehouse… and a figure is seen in the same places in the Warehouse - the Gift Wrap area, the Stock processing area, by the front door and standing in the office…
Stay spooky (again)!
Alex