Ahh, Spring is in full bloom - isn't it wonderful? But doesn't time just fly… With Easter and a couple of bank holidays under our belts, it was Eurovision time before we knew it! With so much hoo-ha surrounding this year's contest, we were eager to watch it, and we must admit that we felt somewhat inspired by this year's winning song… So, after a long absence from your screens, we are delighted to let you know that our blog is rising up like a Phoenix, with even more tempting posts and updates, so watch this space!
Speaking of comebacks... The My Little Pony craze is well and truly BACK. You may have encountered different My Little Ponies when you were younger, but now they're back and better than ever for the fourth generation reboot - and we've got a huge range of new plush toys to prove it!
These six beautiful ponies are the protagonists for the My Little Pony's Generation Four series, My Little Pony: Friendship Is Magic. The show follows Twilight Sparkle, a studious pony, who moves from the Capital city, Canterlot, to the town of Ponyville in her quest to learn about friendship. She gains five new friends who each have their own unique personalities and traits, and the show continuously explores their adventures and their growing friendships.
The animated television show has gained huge interest in the United States since its first episode in 2010, and we're delighted to be launching a range of detailed plush toys featuring the six pony protagonists. The show has become popular with children, teenagers and young adults alike due to its unique portrayal of friendships and interpersonal relationships, with a lesson to be learnt from each and every episode.
So, how much do you know about the My Little Pony universe?
Keywords every MLP fan should know:
Pegasus – As you'd expect, this is a pony who possesses wings
Unicorn – A pony with a horn and the ability to use magic
Alicorn – A pony who possesses both a Unicorn horn and Pegasus wings
Equestria – The world in which the ponies live
Canterlot – Equestria's Capital city
Ponyville – The town in which our protagonists live
Twilight Sparkle
Twilight Sparkle is an Alicorn. She's a studious pony, with an endless library of books and a neverending quest for knowledge. She uses her magical powers to help the other ponies while on adventures. She represents the element of Magic, and has an assistant; Spike, a dragon.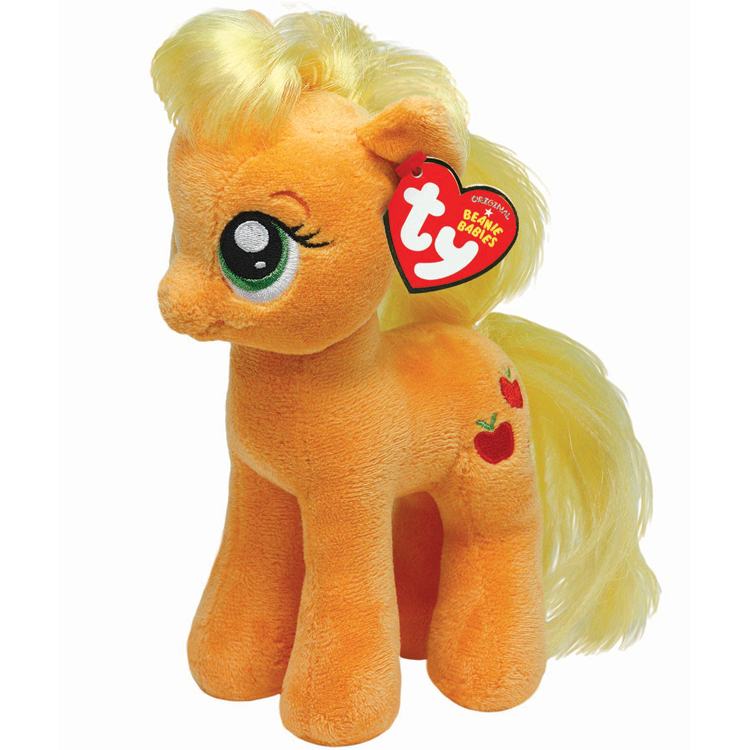 Applejack
Applejack is an Earth pony, which means she possesses neither a unicorn horn nor Pegasus wings. She works at Sweet Apple Acres, an orchard in which she and her family grow and sell their own apples. Applejack represents the element of Honesty.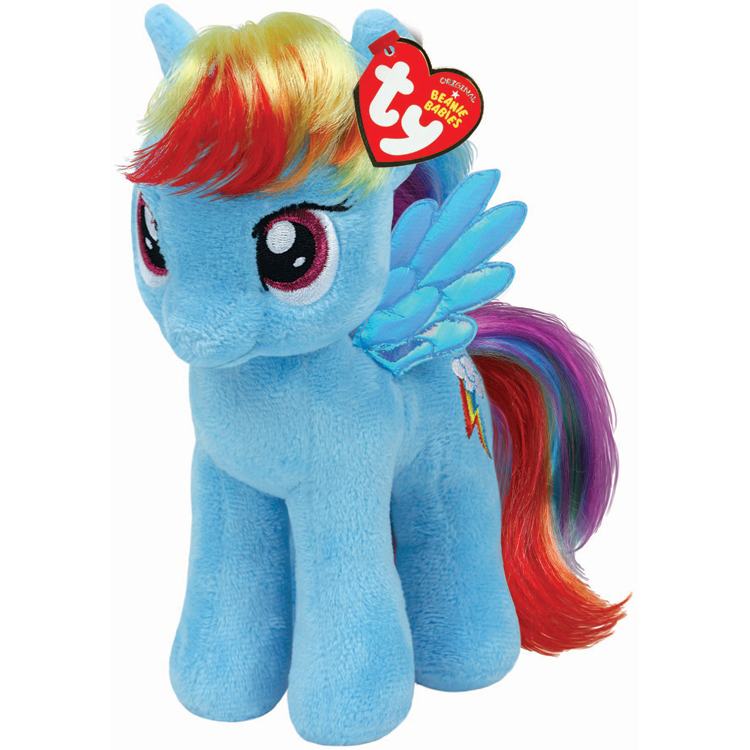 Rainbow Dash
Rainbow Dash is a Pegasus pony. She's in charge of the weather, and can often be seen shifting clouds to clear the skies in Ponyville. She's the toughest and most boisterous of the six ponies, also known for her flying talent and her infamous stunt, the Sonic Rainboom. She would love to be part of the Wonderbolts, an elite flying team. Rainbow Dash represents the element of Loyalty.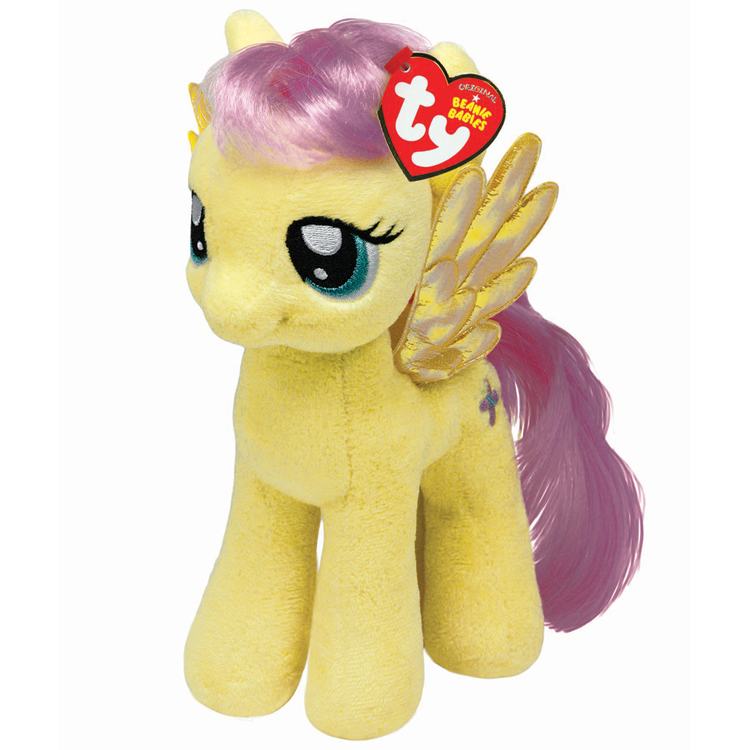 Fluttershy
Fluttershy is a Pegasus pony. Fluttershy is by far the quietest of the six ponies, and often disapproves of loud arguments and violence. She is primarily an animal caretaker; her favourite of these animals is Angel the bunny, who is often grumpy. Fluttershy represents the element of Kindness.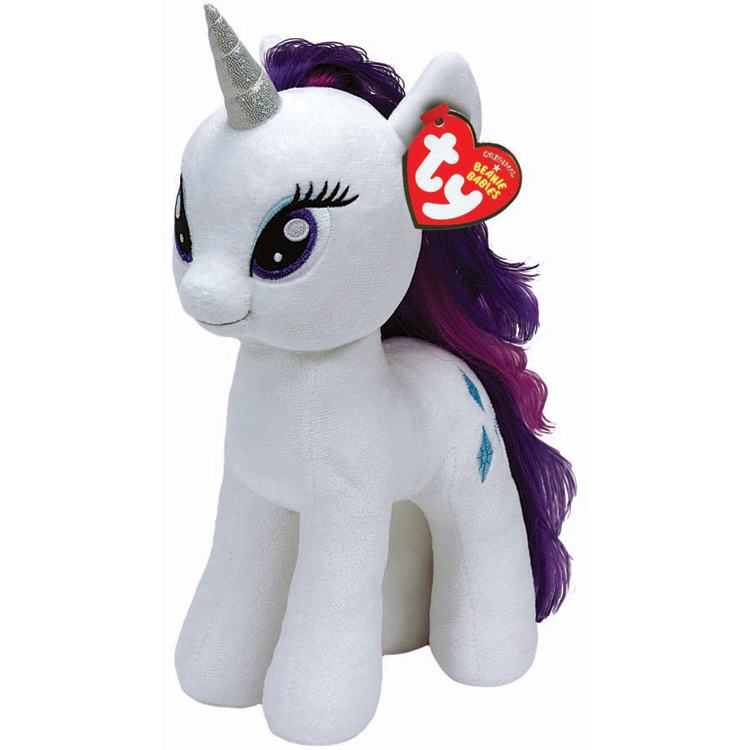 Rarity
Rarity is a Unicorn pony. Rarity has an interest in fashion, and works as a fashion designer and a seamstress, often designing outfits for the other ponies for formal occasions. She mostly uses her magic for things related to her work. Rarity represents the element of Generosity.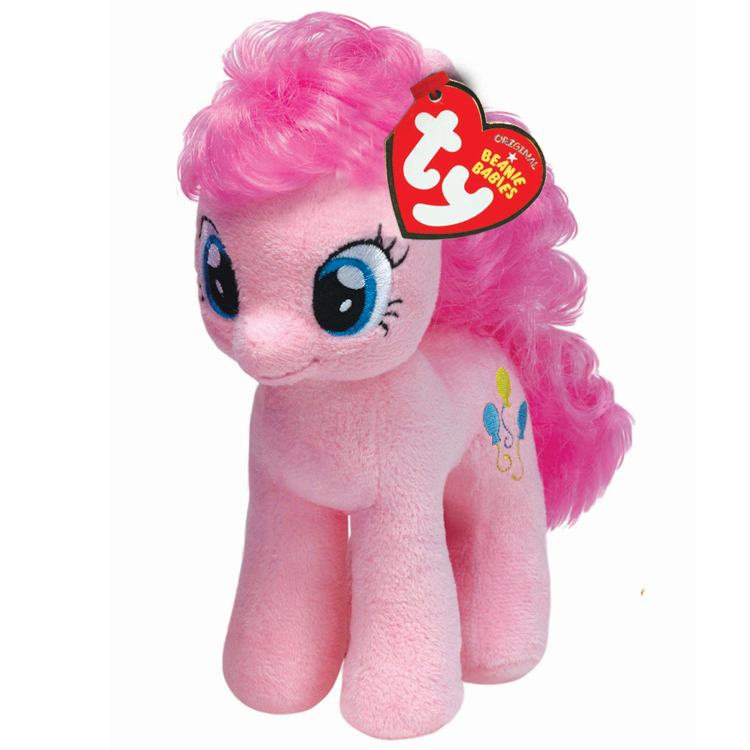 Pinkie Pie
Pinkie Pie is an Earth pony. Pinkie Pie is a high-spirited and over-excitable pony, who takes great joy in pleasing others and always sees the positive side of every situation, though she is often portrayed as naïve. She works as a party planner in Ponyville, and is well known for planning surprise parties for the other ponies, as well as singing many musical numbers throughout the show. Pinkie Pie represents the element of Laughter.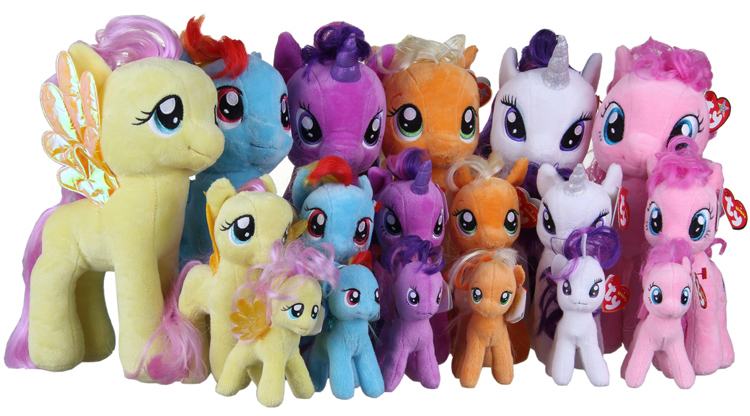 Do you have a favourite pony?
(Psst... Mine is Pinkie Pie! Could you tell?)