In the words of the great Noddy Holder (clears throat): "It's CHRIIIISTMAAAAAS!"
Or something like that.
Even though we've been talking about Christmas for quite some time here at CampusGifts, it seems the rest of the world has finally caught up as the festive season gets into full swing.
As you can imagine, these few weeks leading up to the big day are the busiest and most important in our calendar. We have more products online than the rest of the year, more of your orders to process and – it feels like – less time to do everything in! Nevertheless, having been around for a while now, and having won UK online gift retailer of the year two years running (oh yes), we're quite confident we know what we're doing.
As such, we thought it would it would be good to give you an idea of the changes that go on at Campus HQ when November rolls around. Although there are a few important dates in the gift industry calendar, none even come close to rivalling Christmas. Below is a graph of our takings, week by week, from a couple of years ago. As you can see, a week at the end of November or beginning of December can be up to 5 times as busy as any normal week.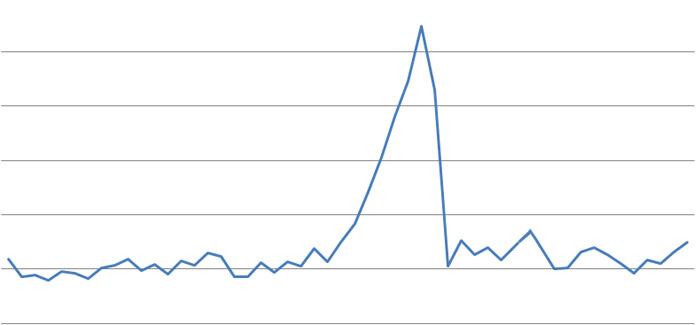 Our weekly takings for the financial year, spiking massively for Christmas.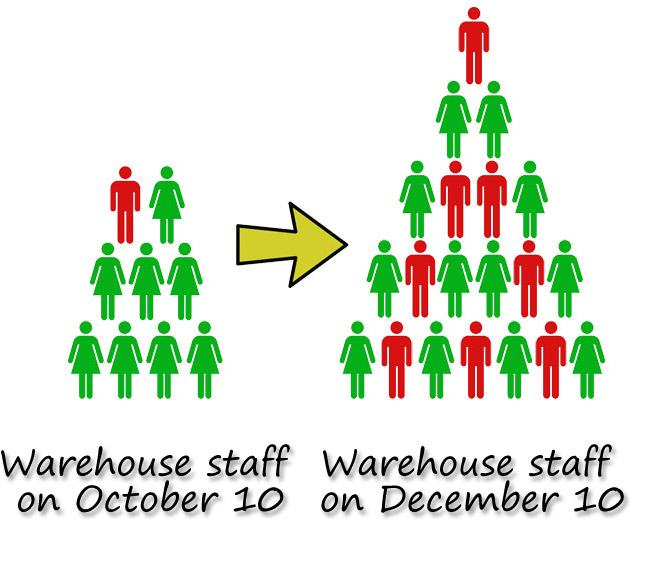 One thing we're extremely proud of at Campus is our work ethic. That said, we'd be pretty crazy (though it has been said!) to try and manage the extra workload with only our permanent staff. This means we go on a recruitment drive and take on dozens of temporary staff in order to deal with the order influx, including an expansion of the customer service team so we can deal with any queries you have as efficiently as possible. A trip from the web office to the warehouse will often result in an introduction or two, such are the number of new faces.
Our warehouse becomes a beehive of activity as rows of packers wrap up your gifts safe and sound. In fact, since the beginning of November, we've gone through 10km2 of bubble wrap. That's enough to cover the entire Olympic Park… four times! We've used over 50,000 metres of tape, enough to stretch from our Chesham headquarters to the south of London. It's these kind of figures that give our team (and you!) some perspective on the amount of hard work and effort that's put in over the festive season.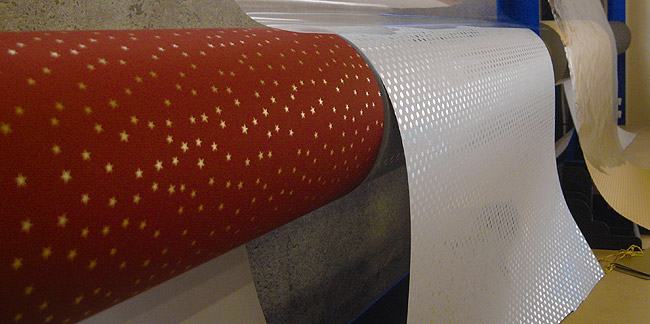 That's a wrap!
So we're massively thankful to our little elf army, who could surely (we feel) rival Santa's own. So much so that we thought we'd immortalise them on this blog with only a mildly unflattering photo!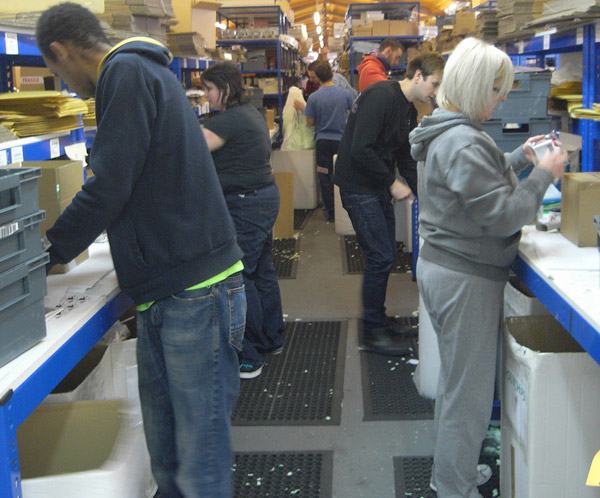 Our packing team, keeping up a rapid pace.
We've shown you a graph demonstrating our sales, we've shown you our packing team and the amount of wrap they get through… so it's surely time to show you some orders! The end product of this whole process is the parcel that will find its way to you in the post, and, as you'd expect, we tend to find ourselves with a lot of these packages...
The pictures below show orders just from a single morning's packing – and they're all overflow from the usual storage area! So even though this is all you'll usually ever see, hopefully you can now appreciate the manic but exciting scale to which we're working. As long as the orders keep coming in, we'll keep wrapping and packing and sending them out to you. There's still time to place orders and receive them in time for Christmas day. And then after that we'll have the post-Christmas sale where there'll be bargains galore again… But don't worry about us – we can sleep in January!

'Boxing' day comes early!