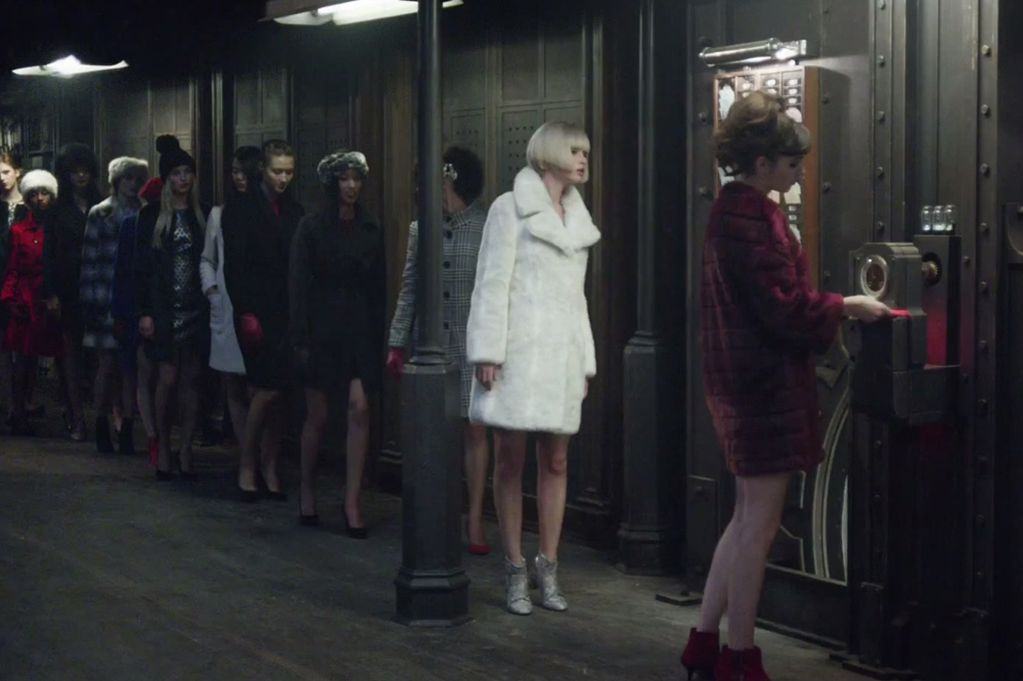 Unless you've been living under a rock this month, you'll probably have seen that many of your favourite stores have been releasing their Christmas Adverts!
We haven't produced our own Christmas Advert, but we're in awe of everyone else's so we thought we bring you the best of the best.
Our Favourite
By far our favourite Christmas campaign was the genius brainchild of Magic & Sparkle Marks & Spencer! They began by creating an anonymous Twitter account entitled "The Two Fairies", who seemed to be answering people's tweets and prayers for help. People tweeting that they'd had a bad day and needed some cheering up were lovingly sent parcels by these mysterious fairies containing an assortment of goodies such as cupcakes, toiletries, and other home comforts.
Wow, @thetwofairies, you've really made our day, by sending these delicious, tiny cakes our way! #followthefairies x pic.twitter.com/9S0UlUG8A5

— Libby Rhodes (@libbyrhodes) November 6, 2014
They included the hashtag #followthefairies with every tweet they sent out, and as people begun to post proof of what these fairies had sent to them, they started to gather interest. However, they only became newsworthy when a primary school in a town called Lizard, in Cornwall, reported that their school had been filled with snow overnight! This was not some act of god, however, this was the work of The Two Fairies, who at this point continued to remain anonymous.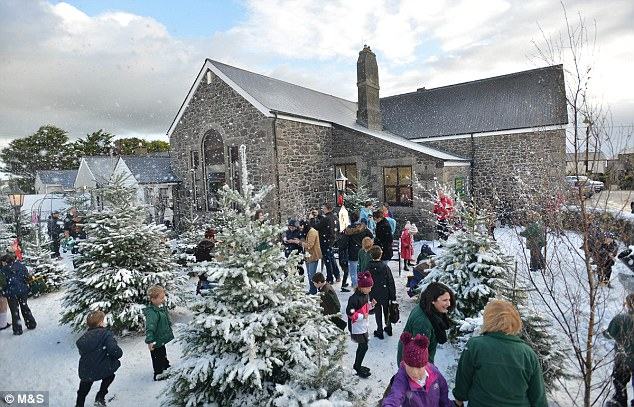 It was only on the day that Marks & Spencer were due to release their Christmas advert that we stumbled upon these random acts of kindness, and decided to do some investigating of our own. It took us less than half an hour on the morning of the 7th November, to figure out from the Twitter photos of recipients that all the products they had received had come from Marks & Spencer! A few hours later, our theory was confirmed, when Marks and Spencer released their Christmas advert, subtly including the #followthefairies hashtag on the closing screen.
Verdict: Absolutely Magical!
The Nation's Favourite
The Christmas Advert that the entire country is talking about - the much-anticipated ad from John Lewis.
John Lewis bring out a fantastically heart-wrenching Christmas advert every single year, and this year was no exception. Understandably, their sales rocketed up as soon as #MontyThePenguin was shared with the world – the loveable new penguin friend has now been viewed 16million times across social media channels. We're amazed. We're sure it cost a fortunate to feed Monty enough fish to get him to act on camera but hey, it was clearly worth it!
We don't love this advert quite as much as we should – maybe because we've come to expect incredible things from John Lewis so it doesn't have quite the wow factor we're used to, but it still had us aww-ing at our monitors regardless.
Verdict: Cute as a button
Honorable Mentions
Tesco
We love a good heart-warming story here at CampusGifts, and Tesco's Christmas ad gave us a little of what we really wanted to see this Christmas.
Tesco's Christmas advert idea was sparked by a tweet from a customer of their Wigan branch. She wanted to know why her local store hadn't been granted with a magic green Christmas hat that Tesco usually put above their store logo.
Tesco then cleverly used this opportunity to delight their disappointed customer, and went all out with their decorations – at the store in Wigan! The fantastic festivities included gospel choirs and reindeers, as well as an incredible light show that they then featured in their ad. They also took this opportunity to invite thousands of Wigan residents to the celebration to feature as extras in the advert. They ask their previously disappointed customer to come down and press the big button – yes, that button – and begin their incredible light show.
Verdict: This lit up our hearts
Debenhams
They let a group of small children loose in their store... They deserve a medal.
Argos
This one was particularly well made. High five to you, Argos.
Waitrose
We'll admit, we were won over at the very last moment...
We loved all of these beautifully made adverts, but M&S really got us curious before we even knew it was them, and that's why they're our favourite. Until next time...
Sugar, spice, and all things nice,
Alex