---
Father's Day - Sunday June 16th - may be less engrained in our consciousness than Mother's Day, but it's every bit as important when it comes to saying 'Thank You' to a parent - just ask your dad!
Dads are usually one of either two things: very easy to buy for, or notoriously difficult. The good news for you is that here at Campus we've got all types of dad covered! Whether your pop is a bit of a joker, a DIY master, or enjoys the occasional tipple, we've got a wide selection of gifts and cards to suit every taste - even bad taste!
For a thorough look through our specially selected gifts, head over to our Father's Day section.
There's still time to pick up a great present for your dad, and we've selected a few of our favourite items here that we think will be very well received. Just click on any of the images to go through to the product page.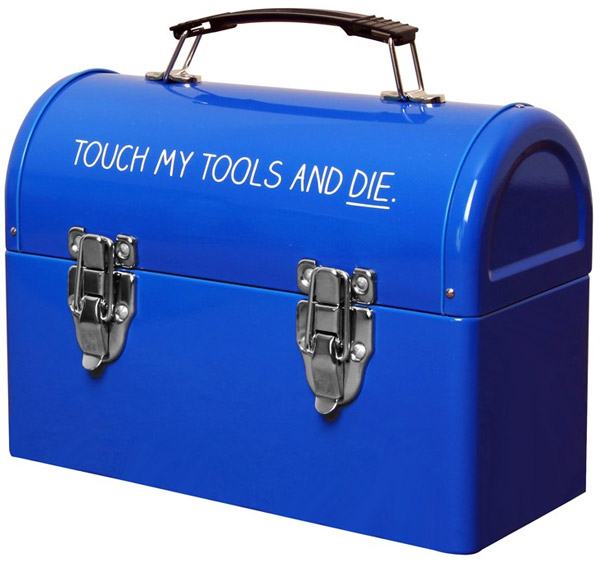 For the Handyman Dad
If there's one thing many dads are great at, it's DIY. There must be something in fatherly genes that makes them want to fix up new shelving or construct that new wardrobe - without even bothering to consult the instructions! A great gift for the handyman dad is somewhere to keep his prize possessions: a tool box. And not just any tool box, a Happy Jackson tool box, brimming with attitude and a vibrant blue sheen. Certain to be the pride of any father's garage.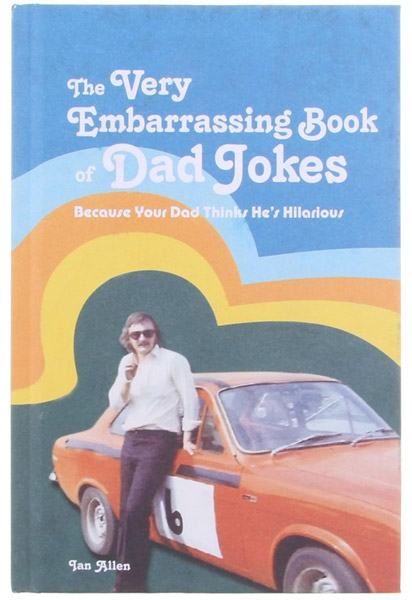 For the Joker
Perhaps the one thing most synonymous with dads is their seemingly endless supply of dad jokes. You might think that it's easy coming up with such a supply of terrible jokes, but most dads work really hard to ensure they've got all the latest funny lines ready to embarrass their children. Why not give him a helping hand with this Very Embarrassing Book of Dad Jokes? Full of hundreds upon hundreds of jokes too cringe-worthy to commit to this blog, the book is a must have for any self proclaimed funny father.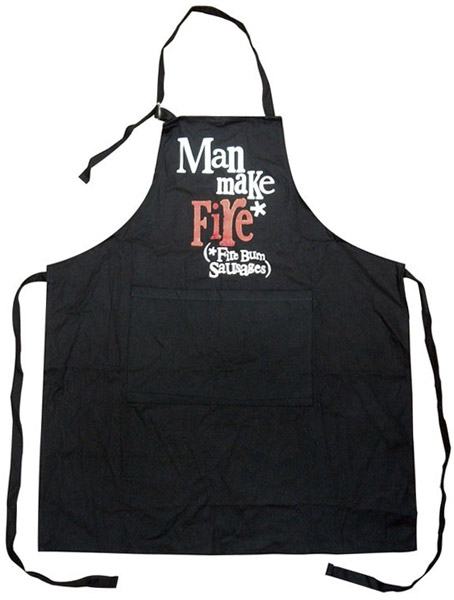 For the Cookery Dad
If your dad fancies himself a master chef in the making, we've got just the thing to encourage his culinary habit. This 'Man Make Fire Apron' from the Bright Side is a fun chef's apron to be worn with pride around the kitchen. With adjustable neck and waist straps, it can fit a father of any size, and is suitable for all cooking abilities. Whether he fancies himself as the new Heston Blumenthal or simply enjoys burning sausages on a good old fashioned BBQ, this apron makes a funny and practical gift for Father's Day.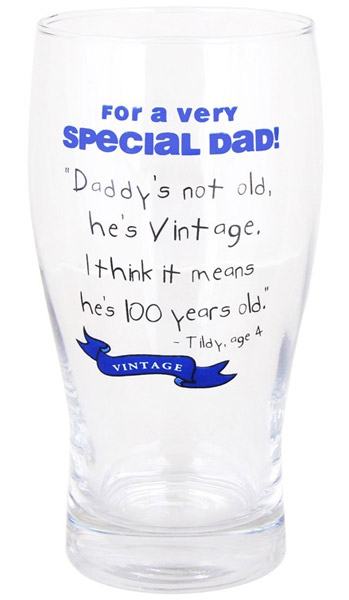 For the Dad who enjoys a Pint
The perfect gift for any dad with young children, this Wisdom of Kids pint glass would find a proud home in any kitchen. Most of us enjoy a drink from time to time, be it a pint of our favourite ale, a refreshing drink of cider, or perhaps a fizzy pint of coke. The adorable quote on the side of this glass comes from Tildy, age 4, and it reads: For a Very Special Dad! "Daddy's not old, he's vintage, I think it means he's a 100 years old." The glass comes boxed, making for the perfect gift for any vintage dad.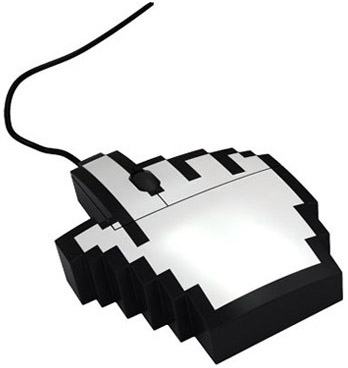 For the Techno Dad
For any fathers who spend a lot of their time on computers, this jokey pixel mouse is just the ticket. Styled like the iconic Windows cursor, the mouse plugs into a USB socket and away you go! Proof, if ever it was needed, that there's no school like the old school.