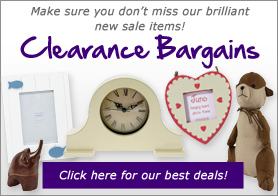 Once the tinsel has settled and the mince pies have all been eaten, the world begins to return to some sort of normality. Perhaps the one exception to this is, of course, the post-Christmas sale. Come Boxing Day, we're all scrabbling through piles of clothing, through stacks of bargains, all to try and find a great discount or two.
Wouldn't it be wonderful if you could do this, but from the comfort of your home home? Well, (naturally) you can! Our 20/20 Winter sale is one of our biggest and best ever, and we're confident you'll be able to find more than your share of bargains.
It's pretty simple: all you need to do is spend more than £20, and you'll get 20% off absolutely everything in your cart.
For example, spend £20 and you'll save £4.
Spend £40 and you'll save £8.
Spend £60 and you'll save a hefty £12.

But there's more. We've got a wide range of special sale products that have discounts all the way from 20% to better than half price. And the 20/20 discount still applies to these items as well. That means that if you buy something that's 50% off and also spend over £20, you'll get 20% off ON TOP OF the 50%!
Just another festive thank you from everyone here at CampusGifts.